Meeting Recordings
Abstrix Meeting offers recording, storage and online-playback of meetings. This is possible on "+" plans:
The storage is included in the price regardless of the actual recording size. The duration of storage varies between plans (1 or 2 years). On Private Servers every meeting can be recorded and stored. Recording will stay available after server is stopped.
Recorded meetings are not meant for publication or intensive playback.
1. What is recorded?
Abstrix Meeting records not just video and audio but all the interactions that happen during a meeting:
webcam and audio streams
screen sharing
slides including whiteboard drawings
chat messages
shared notes
The recorded meeting can be played online via a private link.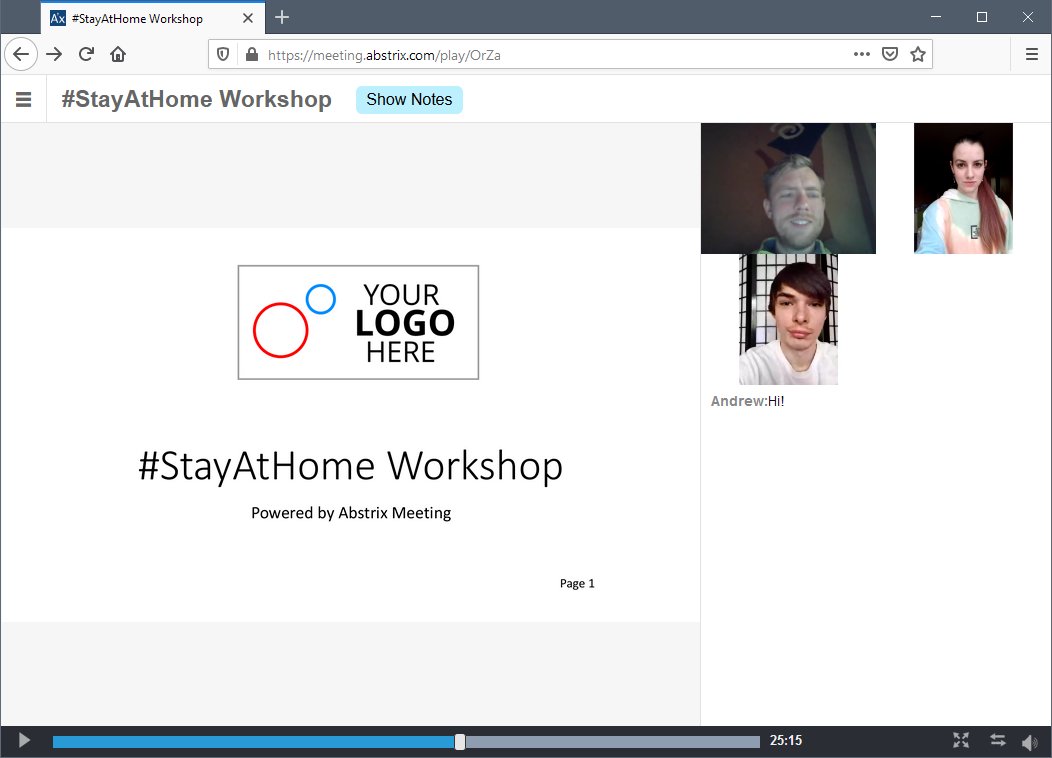 Webcam streams and screensharing can be additionally downloaded as separate video files.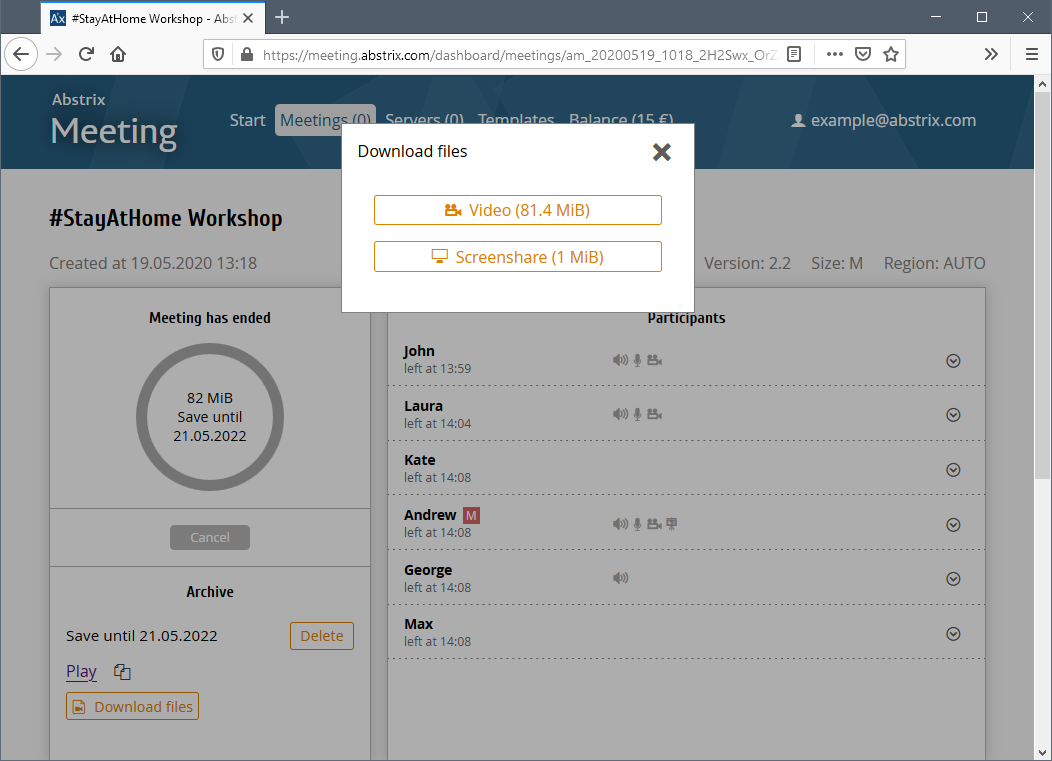 We also offer custom integration in case you to upload recordings to your storage. Contact us to get more information.
2. How to record a meeting?
Please check this guide